1871 Trail (Hōnaunau)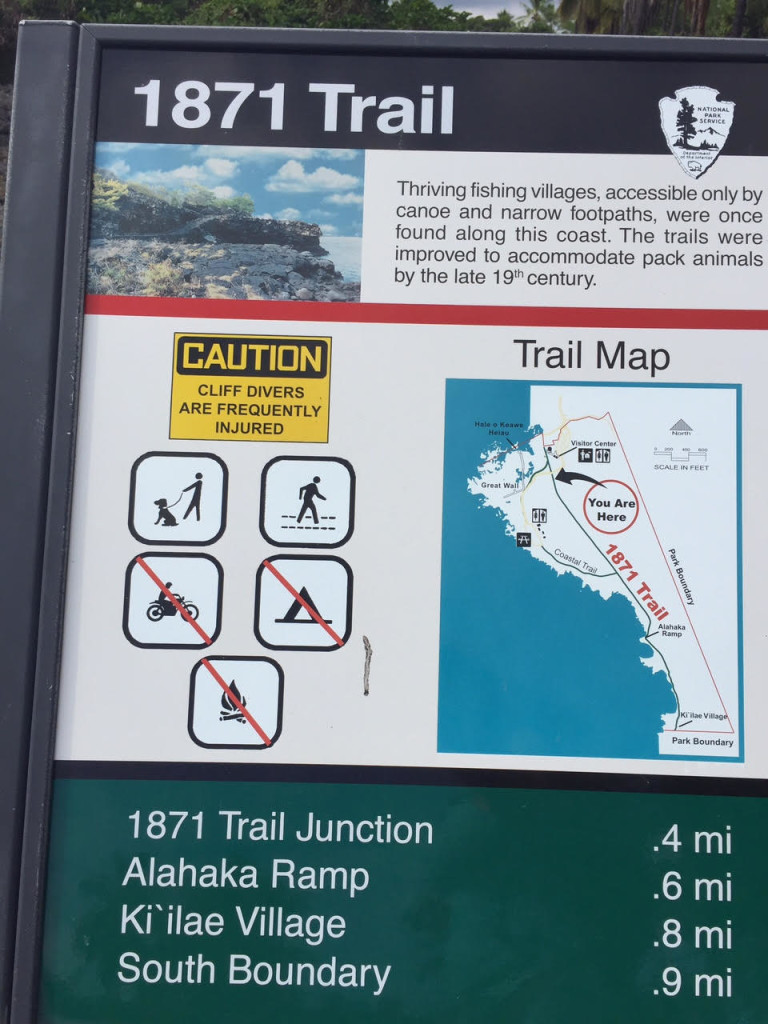 Location: Hōnaunau
Directions: Although there are two access points to the 1871 Trail, please park and access the trail from the Pu'uhonua o Hōnaunau National Historical Park since Ho'okena Beach Park (the other access point) does not permit dogs.  There is typically plenty of parking at the visitor center and more at the picnic area (down a dirt road).  Also, there are water fountains at the visitor center, which is great for refilling water bottles!
Description: 6.2-mile round trip hiking trail, but can turn back any time!
Please note: While dogs are welcome on the trail and picnic area, they are not allowed on the royal grounds within the park.
Mahalo to Lava Dogs Hawaii fan Robin C. for sharing her recent hiking experience and photos in July 2016!
"It was a really nice hike.  We left at 7am.  The early departure was definitely the way to go along with LOTS of water.  It was very warm and quite exposed.  We went to Kealia and back, which is 5.5 miles. The dogs didn't seem to have any problems with the heat of the ground.  We felt it with our hands a couple times, and it seemed okay.
The views at the beginning and end of the hike are beautiful.  The middle part is inland and surrounded by trees and bushes.  The trail itself is really interesting. Impressive construction."